As soon as the end of the GCUC CHINA · chengdu, the Shanghai station began to prepare for the project.
On December 6-8, GCUC CHINA will visit Shanghai again with the theme of "Work Better, Work Smarter". Officially sponsored by GCUC and hosted by People Squared (P2), it includes three parts: Training camp, space tour and conference. This year will be the most cross-border co-working summit in history.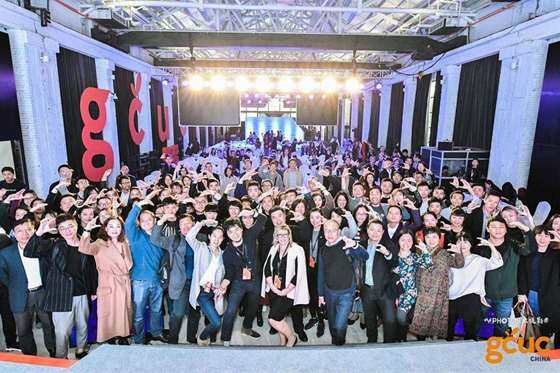 The theme of "Work Better, Work Smarter" focuses on optimizing and upgrading traditional work methods. This year, GCUC China will take entrepreneurial spirit and teamworking style of coworking spaces as a basis and look to extend concepts to leisure time and hours outside of work. The event's summits will incorporate aspects of lifestyles related to coworking spaces, real estate, entrepreneurship and design. New lifestyle trends related to fashion, music, entertainment, new retail and other fields will bring a more in-depth perspective on coworking space models that represent a growing trend for young Chinese people going forward.
In 2018, GCUC CHINA will show the world the innovative model of coworking spaces + lifestyle that young Chinese people will experience in the future.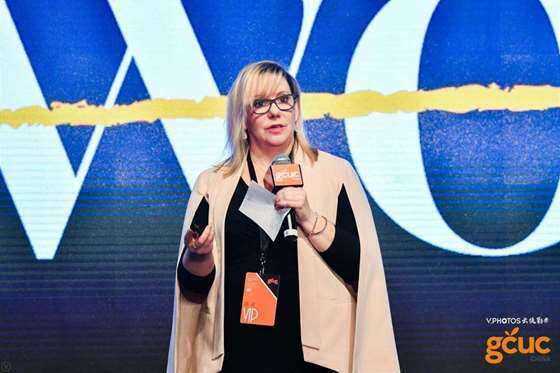 GCUC is the world's largest coworking space industry summit. Attracted by China's original coworking space brand People Squared (P2), the event came to the country for the first time in 2015. GCUC China assembles domestic and international coworking brands and leaders from related industries to discuss the future trends for the sector as well as changing lifestyles in China.
Space Tour
1st Stop:MIXPACE Here
2nd Stop:We+ Fuxing Garden
3rd Stop:Xinle Road UCOMMUNE
Training Camp
(Innovation)How to develop innovative thinking in Co-working - Mentor Sit

(Design)Co-working spaces design - Liu Kai
(Branding)How co-working spaces create brand influence - Tang Shuo
Keynote
Sui On Real Estate & China Xintiandi Executive Director Zhang Bin
Panel:Themed Forum: Opportunities and Challenges of the Co-working industry
Moderator: Ding Xiaoyu, Vice President of Meadin.com
Bob Zheng, Founder of People Squared
Zhang Peng, Chief Strategy Manager of UCOMMUNE
Wang Xiaolu, Founder of MyDreamPlus
Zhang Jian, Founder of Nash Work
Liu Yanshen, Founder of We+Cowork
"CEOs of Co-Working space companies come together:
Youke, P2, We+, MyDreamPlus, Haozu, CRIC"
Keynote:Real estate is not real estate anymore? Co-working spaces has brought corportate thinking revolution.
Knight Frank, Head of Research and Consulting Department, Global Real Estate Consultants
Keynote
Wan Lijun, Head of Dairy Farm
Data Report of the Co-working Industry, 2018
Zhu Li, Co-Founder of HaoZhu
Pane:Discussion on the global trend of coworking spaces
Moderator: GCUC Executive Producer Liz Elam
Brad Krauskopf, Founder & CEO of Hub Australia
Knight Frank, Head of Research and Consulting Department, Global Real Estate Consultants
JJL Asia Pacific Head
Charle Charoenphan, Co-Founder of HUBBA & Techsauce
Tony, Founder of NWC
Panel:Cross-boarder innovation making work and life better

Moderator:Alex Huang, Vice President of People Squared
Feng Xixiang, Founder of Chanceland
Xu Chen, Partner of Gobi Capital Management Founder of Yaduo
Fang Wen, General Manager of Creater
Huangtao, Founder of Funwork
Liu Kai, Designer of St.Regis
Stan Dubb, Project Manager of Cameron Thomson Group
Keynote
Zhang Peng, Chief Strategy Manager of UCOMMUNE
Canon smart cloud printing product release

Tian Yu, Manager of Marketing Solutions, Business Solutions, Canon (China) Co., Ltd.
Panel: How is co-working getting smarter? Moderator: Lu Gang, Founder of Technode
Wu Jiaqing, CTO and Founding Partner of DISTRII
Zhang Yi Da, Founder of Walnut
Zhang Xiang Ting, Founder of Ant Incubation Space
Dai Chunliang, Deputy General Manager, Business Imaging Solutions, Canon (China) Co., Ltd.
Han Xu, Founder of Gewuzixun
Keynote
Zhang Jian, Founder of Nash Work
Keynote
Alex Huang, Vice President of People Squared
Panel:How co-working spaces help in the future of urban development?
Moderator: Chen Min, Founder of morethanspace
Feng Yin Tao, Founder of MIXPACE
Xiao Wei, COO of Yogo Robot
Zhao Jinxing, Vice President of SIT China
Sherry Yang, OFFICEZIP Southwest District Operations Director
Head of Acendas China
You Yang, Founder of ASSBOOK
Keynote
Wang Hongbo, founder of Xia Kedao
Keynote
Tony, Head of IWBI Asia Pacific
Keynote
Li Wenlei, Founder of MyDreamPlus
Unconference
Moderator: Chen Min
The exploration of co-working spaces - Han Xu, Founder of Gewuzixun
Design concept of co-working spaces - Robin, ROARC
Experiential branding of co-working - Tang Shuo
---
People Squared (P2)
Founded in 2010 by Bob Zheng as China's earliest coworking space brand, P2 operates close to 30 spaces covering Shanghai, Beijing, Shenzhen, Ningbo, Hangzhou, Chengdu and other cities, serving more than 600 companies and 30,000 members. The firm has cooperated with major names such as Youku Tudou, Taihe Music Group, Gorilla Convenience, ReadSense AI, China Accelerator, XinCheJian, and Fotoplace. P2 is a pioneer in crossing borders between coworking spaces and other sectors and industries. P2 has cooperated with many high-quality partners including Google for Entrepreneurs, Alibaba, Baidu, Vanke, Taihe Music Group, Beijing Guohua Real Estate, and Shanghai Industrial Urban Development Group. The brand has overseen the transition from simple spaces to complex hubs rich in content through the creation of a community atmosphere.
Walnut
Founded in 2015, Walnut is a space services provider with technology at its core. A cutting-edge coworking space brand in western China, it currently operates four locations covering 18,000 square meters, and is home to more than 300 companies and 2,800 people. After three years of deep cultivation, Walnut aims to advance and strive for progress in the exploration of R&D and operations. Walnut's independently developed Spaces Force system is based on intelligent management thinking and provides standardized software and hardware services for future space management.
Chanceland
Founded in 2008, Chanceland is one of China's earliest innovative incubators. It is also the earliest practitioner of coworking spaces in the country. The incubator secured more than 500 million yuan in B-round financing and adopts the "Space Service + Financing Direct Investment + Resource Link" 4.0 Accelerated Empowerment Service Model to promote the development of new technologies in science and technology as its main direction, with the main goal of introducing and cultivating high-quality enterprises, and high-quality enterprises and teams at different stages. The project provides custom incubation and a full range of acceleration services.
| | | | |
| --- | --- | --- | --- |
| 类型 | 结束时间 | 单价 | 选择数量 |
| Packages | 2018-12-08 17:30 | ¥2588 | |
| Expand tickets | 2018-12-08 17:30 | ¥1988 | |
| Two-day Conference | 2018-12-08 17:30 | ¥1288 | |
| Early Bird tickets | 2018-12-08 17:30 | ¥688 | |
中国 上海 静安区
上海市静安区常德路800号,800秀
| | |
| --- | --- |
| 姓名: | * |
| 回复邮箱: | * |
| 手机: | |
| 标题: | * |
| 留言内容: | * |